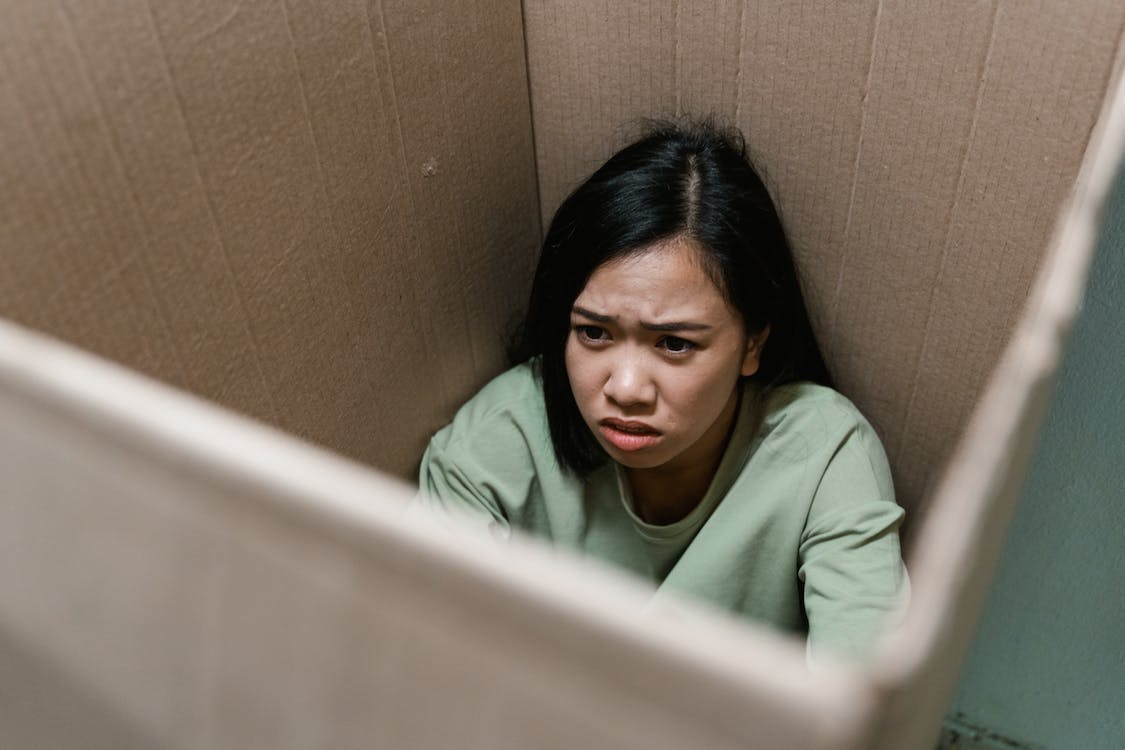 A woman feeling scared while inside a box. (Photo by Mart Production from Pexels)Confronting our fears is a universal challenge that transcends culture, age, or background. But you're not alone on this journey. In fact, turning to faith can be the lantern in a dark tunnel, guiding us toward courage and peace. 
This blog is a treasure trove of inspiring Christian quotes designed to uplift you when fear feels overwhelming. 
Words have power—sometimes, encountering the perfect phrase can kindle a spark deep within your soul, propelling you to face and overcome what you once thought was insurmountable.
Inspiring quotes in facing your fears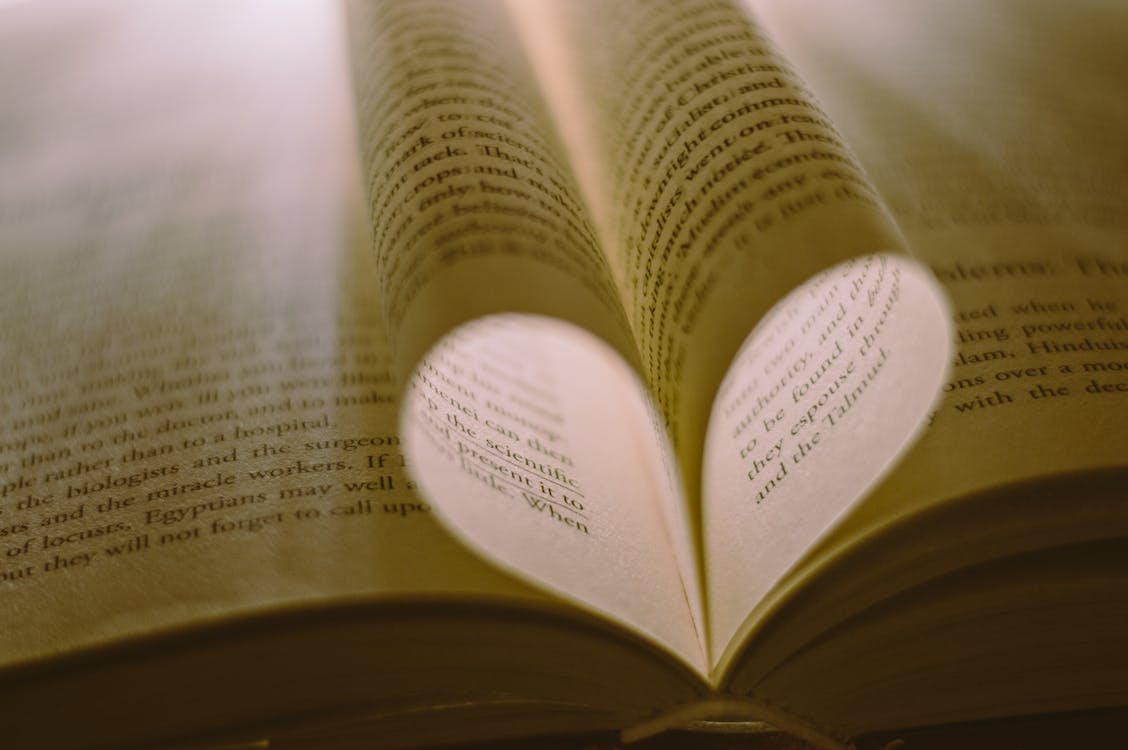 An open book page. (Photo by Ravi Kant from Pexels)Whether your fears are big or small, looming or tucked away in the corners of your heart, these quotes offer wisdom, hope, and a loving nudge from above. So take a deep breath, lean into your faith, and let's explore the powerful words that can help you conquer your fears.
"Do one thing every day that scares you." – Eleanor Roosevelt
"Courage is resistance to fear, mastery of fear—not absence of fear." – Mark Twain
"The only thing we have to fear is fear itself." – Franklin D. Roosevelt
"Fear is the thief of dreams." – Brian Krans
"Faith over fear." – Unknown
"The enemy is fear. We think it is hate, but it is fear." – Gandhi
"Fear not, for I am with you." – Isaiah 41:10 
"Everything you want is on the other side of fear." – Jack Canfield
"Fear is a liar." – Unknown
"F-E-A-R has two meanings: 'Forget Everything and Run' or 'Face Everything and Rise.' The choice is yours." – Zig Ziglar
"Don't fear failure. Fear being in the exact same place next year as you are today." – Unknown
"Bravery is being the only one who knows you're afraid." – Franklin P. Jones
"Our deepest fear is not that we are inadequate. Our deepest fear is that we are powerful beyond measure." – Marianne Williamson
"Fear defeats more people than any other one thing in the world." – Ralph Waldo Emerson
"Conquer strength, courage, and confidence by every experience in which you really stop to look fear in the face." – Eleanor Roosevelt
"Conquer fear, and you'll conquer life." – Unknown
"I can do all things through Christ who strengthens me." – Philippians 4:13
"Never let your fear decide your future." – Unknown
"Let your faith be bigger than your fear." – Unknown
"Your fear is 100% dependent on you for its survival." – Steve Maraboli
"Replace fear with curiosity." – Steven Spielberg
"Don't be afraid to take that leap of faith. You have nothing to lose but fear." – Unknown
"The cave you fear to enter holds the treasure you seek." – Joseph Campbell
"Inaction breeds doubt and fear. Action breeds confidence and courage." – Dale Carnegie
"The key to change is to let go of fear." – Rosanne Cash
"You are stronger than your fears." – Unknown
"The brave man is not he who does not feel afraid, but he who conquers that fear." – Nelson Mandela
"What would you do if you weren't afraid?" – Sheryl Sandberg
"Your largest fear carries your greatest growth." – Unknown
"Who is it that overcomes the world? Only the one who believes that Jesus is the Son of God." – 1 John 5:5
"Avoiding danger is no safer in the long run than outright exposure. The fearful are caught as often as the bold." – Helen Keller
"To escape fear, you have to go through it, not around." – Richie Norton
"Fear is temporary. Regret is forever." – Unknown
"Fear is only as deep as the mind allows." – Japanese Proverb
"Worry does not empty tomorrow of its sorrow; it empties today of its strength." – Corrie ten Boom
"Courage is knowing what not to fear." – Plato
"Fear makes the wolf bigger than he is." – German Proverb
"Fear is the mind-killer." – Frank Herbert
"The best way out is always through." – Robert Frost
"Don't let fear or insecurity stop you from trying new things." – Stacy London
"What you are afraid to do is a clear indicator of the next thing you need to do." – Unknown
"Fear can keep us up all night long, but faith makes one fine pillow." – Unknown
"I sought the Lord, and He heard me, and delivered me from all my fears." – Psalm 34:4
"He who is not everyday conquering some fear has not learned the secret of life." – Ralph Waldo Emerson
"There is no illusion greater than fear." – Lao Tzu
"When everything seems to be going against you, remember that the airplane takes off against the wind, not with it." – Henry Ford
"The fear of man brings a snare, but whoever trusts in the Lord shall be safe." – Proverbs 29:25 
"You can't make decisions based on fear and the possibility of what might happen." – Michelle Obama
"Fear is the path to the dark side. Fear leads to anger; anger leads to hate; hate leads to suffering." – Yoda, Star Wars
"True courage is being afraid and going ahead and doing your job anyhow. That's what courage is." – Norman Schwarzkopf
Common types of fears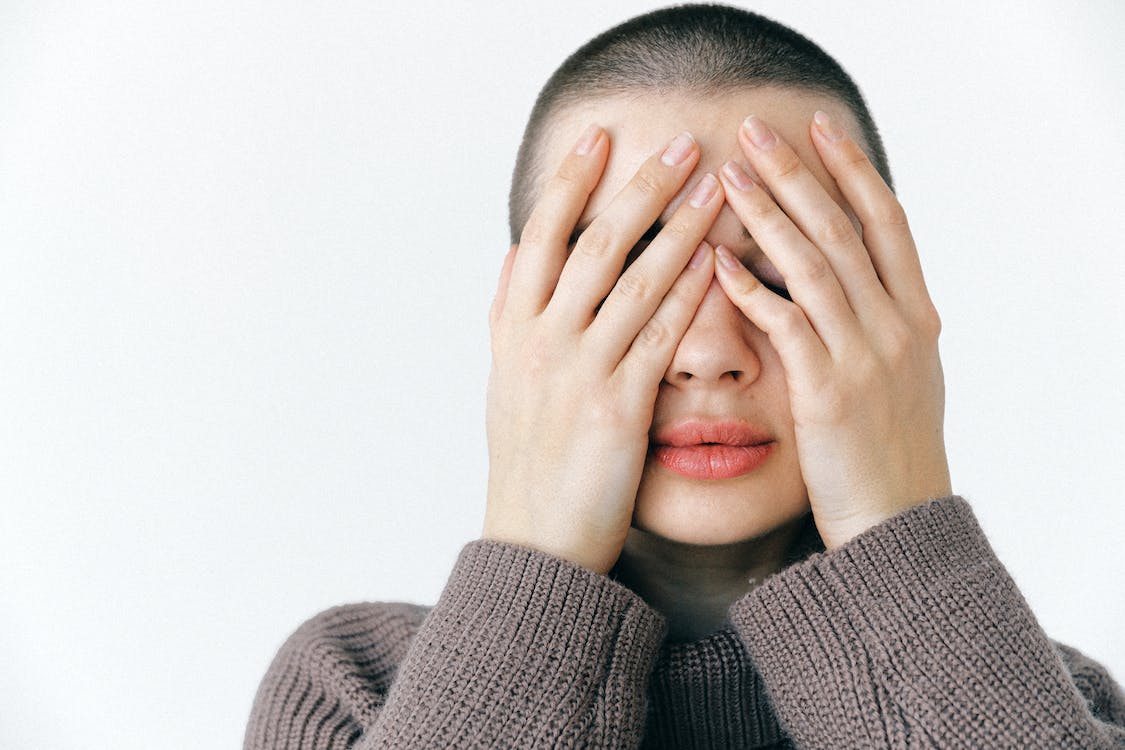 A woman covering her face. (Photo by Anna Shvets from Pexels)Fear has a sneaky way of seeping into our lives, often holding us back from reaching our full potential. While it's a natural human emotion designed to keep us safe, sometimes it does more harm than good.
Now, let's examine some prevalent fears that can considerably impede personal growth:
Fear of failure (Atychiphobia): Perhaps the most paralyzing of all, the fear of failure can prevent us from taking risks or trying new things, stifling creativity and keeping us locked in a cycle of inaction.
Fear of success: This might sound counterintuitive, but the fear of success is real. People worry about the expectations and responsibilities that come with success, and this fear can be just as crippling as the fear of failure.
Fear of judgment or criticism: The desire for social acceptance can be a strong motivator, but the fear of being judged can prevent us from expressing our true selves. This fear limits personal and often, professional growth.
Fear of change: Life is all about evolution and change, but the fear of the unknown can keep us stuck in our comfort zones, missing out on valuable experiences and opportunities.
Fear of rejection: Whether in love, career, or friendships, the fear of rejection can be debilitating. It discourages us from reaching out and grabbing opportunities that could be beneficial.
Fear of missing out (FOMO): The social media age has heightened this fear, making us believe everyone else is living a perfect life. This often leads to anxiety and dissatisfaction, blurring our focus and hindering growth.
Fear: not a solo journey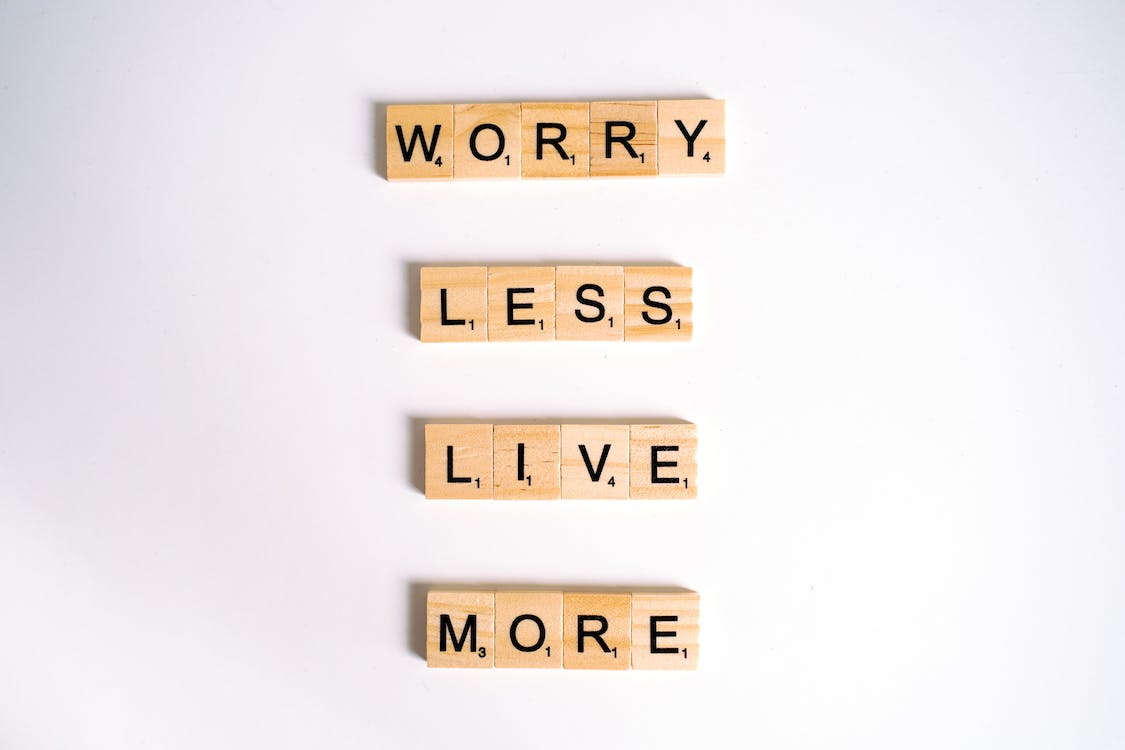 "Worry less, live more." (Photo by Anna Tarazevich from Pexels)Confronting your fears isn't a solitary journey; it's a shared experience that binds us together. Through a medley of enlightening quotes and deep-rooted wisdom, this blog serves as a compass for those navigating the maze of fear. 
We've seen that fear has many faces—from the dread of failure to the anxiety over success, from the terror of judgment to the paralysis of rejection. Yet, the common thread that stitches these fears together is their disruptive impact on personal and spiritual growth
Furthermore, as you continue your life's journey, let these quotes serve as your guiding stars. Remember, fear is not your enemy; it's merely a challenge to conquer. Harness the power of faith, and let it illuminate your path. 
The key to facing your fears is not eradicating them but rising above them. May your courage act as your shield, and your faith as your sword in the face of fear. Conquer your fears, unlock your potential, and embark on a life of boundless growth and endless possibilities.
Republished with permission from Blogs.crossmap.com, featuring inspiring Bible verses about 50 Inspiring quotes for facing your fears.