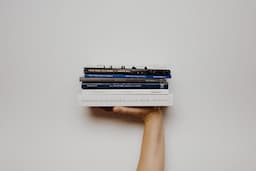 The topic of influence is as prominent today as it has ever been. From social media influencers to bestselling books on leadership focusing on positively influencing those around you, this topic shows up everywhere we look. That is why Jonathan Murphy's book Authentic Influencer is a timely read on a very relevant topic. In this book, Murphy makes the case that one does not need thousands of followers on social media or a high position of leadership to influence others; rather, ordinary people can have tremendous influence on those around them through ordinary means. To display this, Murphy points to Barnabas in the Bible and highlights several principles from Barnabas' life to show he influenced those around him and draws practical application on how we can do the same today.
At the beginning of the book, Dr. Murphy writes, "It is God's will that every Christian exert influence on others for Jesus Christ – to shape the lives of others to one extent or another" (p. xxiii). This serves as somewhat of a thesis for the entire book, as Murphy focuses on how every Christian can positively influence those around them by looking at the example that Barnabas set throughout the book of Acts. Dr. Murphy selected Barnabas because he was an "ordinary" Christian who influenced others in very ordinary ways. Barnabas never held an official position in the church or wrote a letter that was included in Scripture. Nevertheless, Barnabas made the most of the everyday opportunities that he was given to influence others, and Murphy parallels the opportunities that Barnabas had with everyday opportunities that we can take advantage of as well.
Murphy is clear that Barnabas is meant to be an example for all Christians to follow: "Barnabas's story is intentionally placed in the Scriptures for you to copy" (p. 38). Murphy extracts 15 "Barnabas principles" from these intentionally included episodes of Barnabas' life in the book of Acts. These principles range from the risk that Barnabas takes in advocating for Paul in front of the apostles in Acts 9 to the legacy that Barnabas left in Acts 15 when he departs with John Mark. As Murphy walks through these 15 principles, he weaves in helpful illustrations that introduce each principle and concludes each chapter with clear and practical applications. The illustrations and applications that open and close each chapter are major strengths of the book. Not only are Murphy's illustrations captivating, but they also directly correlate with each principle from Barnabas's life that he highlights. These illustrations are helpful tools for those who might find themselves teaching or preaching on any of these same topics. And the practical applications and discussion questions that conclude each chapter make this book an ideal book to go through with a small group.
The only potential weakness of this book would be if you approached it with the expectation that it is an exhaustive commentary on the life of Barnabas – it is not, and it doesn't claim to be. Rather than being an in-depth study of the person of Barnabas and the book of Acts, this is meant to be a practical book using the recurring example of Barnabas to show Christians how they can influence others as Barnabas did. Authentic Influencer accomplishes its task and would be a helpful read for anyone looking to be a positive influence for Christ to others.
Sam Hitchcock (ThM, Dallas Theological Seminary) serves as the Director of Spiritual Formation at Oklahoma Christian School in Edmond, OK.
Republished with permission from Blogs.crossmap.com, featuring inspiring Bible verses about A Review of Authentic Influencer by Jonathan Murphy.