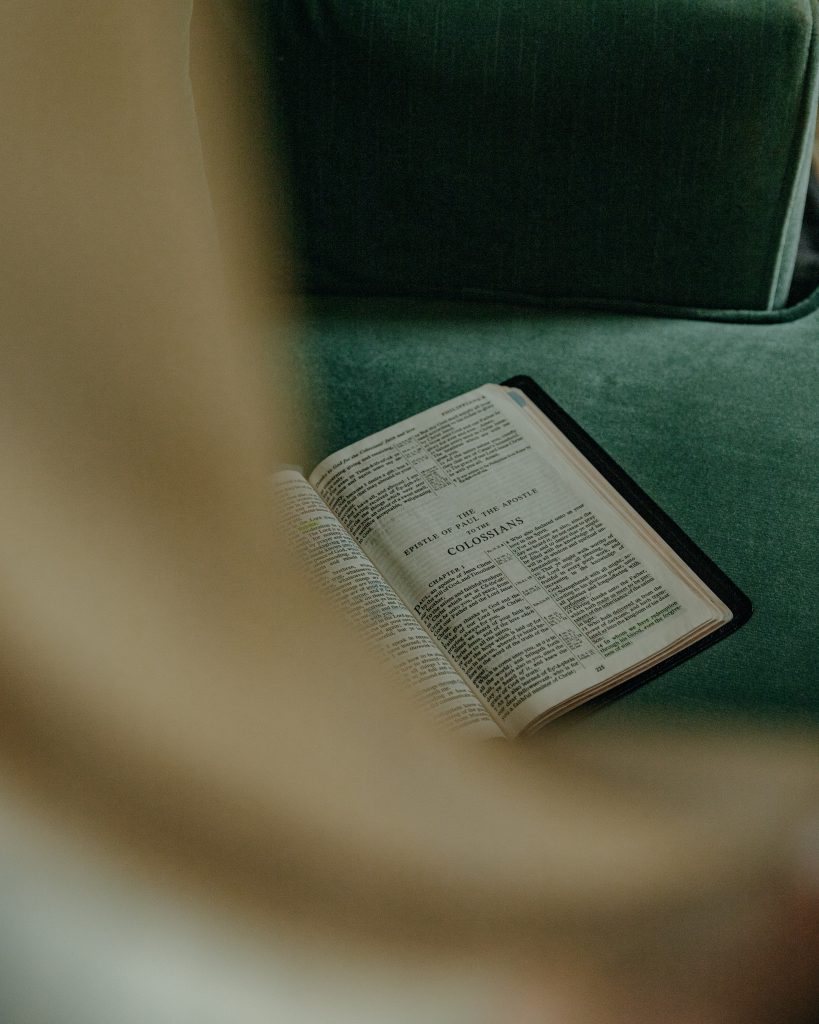 A Study of Colossians 1:5b-9. Today's study includes returning to the fundamentals, hearing and responding to the Gospel message, the importance of prayer, God's will, and spiritual wisdom and understanding.
A Study of Colossians 1:5b-9 Returning to the Fundamentals
V.5b You have heard before in the word of the truth, the gospel…
Every sport involves teaching the fundamentals. They are drilled into every player. And often, when teams suffer losing seasons, the coach returns to those fundamentals.
The Greek word for "gospel" is evangelion which means good news. It is the fundamental message of truth for the Christian faith. Everything in the Old Testament builds up to it. And everything in the New Testament builds upon it. Paul encourages the Colossian church to return to that fundamental and measure the truth of every new teaching against it.
We're given the same charge today although we now have the entire Bible as our source of authority.
New philosophies, doctrines, and religious ideas surround us. So how do we recognize what is counterfeit? By knowing what is genuine. Therefore, we should not simply accept every sermon preached, Bible study taught, or media presentation as truth. But examine them through the lens of scripture.
V.6 Which has come to you, as indeed In the whole world it is bearing fruit and increasing as it does among you…
The gospel message has transforming power. And people who respond to it by following Jesus Christ are changed from the inside out. Paul supports this in 2 Corinthians 5:17.
Therefore, if anyone is in Christ, he is a new creation. The old has passed away; behold, the new has come.
Paul affirms the Colossian church for demonstrating evidence the Gospel is at work among them. And he uses the metaphor of bearing fruit to communicate that the Gospel message continues to produce new believers as it spreads throughout world and people respond to it.
And it's a good reminder for us. Because sometimes our spiritual tunnel vision doesn't see beyond our local church. But here we're reminded that the universal church reaches far beyond those walls.
REFLECT & RECORD
What additions do you see to fundamental truths of scripture today?
How do you respond and based on what scripture?
Describe some spiritual fruit you've seen produced from Gospel transformation.
How was the Gospel presented to you? Describe the transformation that took place in your life.
A Study of Colossians 1:5b-9 Hearing and responding to the Gospel message.
V.6 Since the day you heard it and understood…
The Greek word for "understood" is ĕpiginōskō, and means to acknowledge, become fully acquainted with, and perceive. It indicates that people don't always immediately and emotionally respond to the Gospel message. But rather, carefully consider and rationally think about it before reaching a conclusion. But then, everyone must decide to either reject or accept the Gospel and move forward by an act of faith.
The grace of God in truth…
Religious practices are a work-based tendency that dilute the Gospel message of grace.
Among other things, part of the false teaching Paul addressed included an observance of Jewish practices. Paul counters by emphasizing the Gospel is based solely on God's grace.
Of course, people also push the message of grace too far in the other direction to the point of license. And Paul addresses that as well in 1 Corinthians 6:12.
All things are lawful for me, but not all things are helpful. All things are lawful for me, but I will not be dominated by anything.
V.7 Just as you heard from Epaphras our beloved fellow servant. He is a faithful minister…
The Gospel didn't miraculously appear to the Colossian church on a tablet dropped from heaven. Epaphras shared it with them. The Greek word for "minister" is diákonos and also translated deacon. In other words, Epaphras was a layman in the church who lived out Jesus' instruction to "go and make disciples." He's an example that every Christ-follower has received the same instruction.
A Study of Colossians 1:5b-9 The importance of prayer, God's will, spiritual wisdom and understanding
V.9 We have not ceased to pray for you asking that you may be filled with the knowledge of his will in all spiritual wisdom and understanding…
The Christian life is not practiced in isolation but in community. And Paul demonstrates it includes praying for one another. The fact that he has "not ceased to pray" indicates it's part of his regular routine. And his intercession for the Colossian church is a regular prayer concern. We should practice the same regular prayer pattern and concern for others in our lives too.
The Greek word for "knowledge" is ĕpiginōskō, the same word used for "understand" in v.6. The Greek word for "wisdom" is sophia and the word for "understanding" is synesis, whichconveys the idea of discernment and self-awareness. They all point to the fact that the Christian life requires, thoughtful and intelligent consideration around the truth of God's word, in seeking His will, and involve a lot of prayer.
REFLECT & RECORD
What are some things you've seen added on to the message of grace? What impact have they had?
What is your prayer routine like? How often do you pray and how much does it include praying for others?
Consider what Paul said about knowledge, spiritual wisdom and understanding. How do differentiate and apply them in your own walk with Christ?
Chip Tudor is an author, blogger and professional writer. He publishes books, humorous Christian drama, and thought provoking blogs from a Christian worldview.
Looking for a Bible Study for yourself or small group?
Check out Philippians Bible Study For Individuals and Groups.
Republished with permission from Blogs.crossmap.com, featuring inspiring Bible verses about A Study of Colossians 1:5b-9.