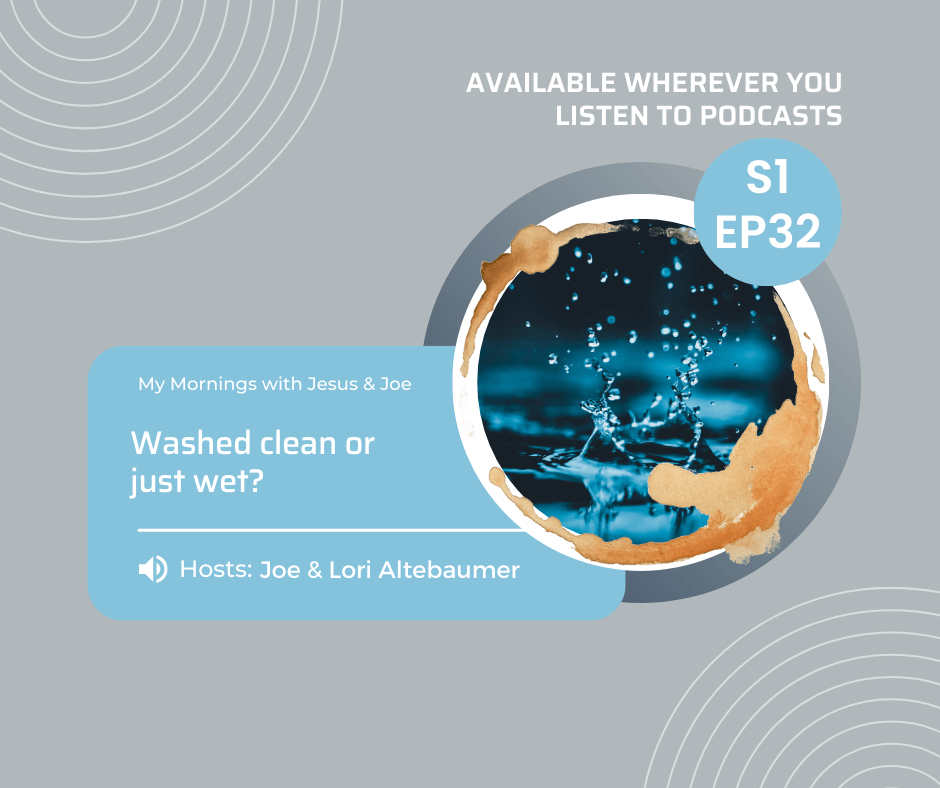 Episode 32 • Aired Sep. 25, 2023
Baptism: Washed Clean or Just Wet, Part 1
Baptism shows the world we've undergone a change, but it can't save us. In this episode we talk about what must come first before our baptism and why there are some churches and false teachers leading people astray by giving them a false sense of…
Episode Description.
Baptism shows the world we've undergone a change, but it can't save us. In this episode we talk about what must come first before our baptism and why there are some churches and false teachers leading people astray by giving them a false sense of salvation through a baptism that isn't genuine.
Scripture:
Connect with us:
www.lorialtebaumer.com/podcast
mymorningswithjesusandjoe@gmail.com
Facebook @LoriAltebaumerWrites
Instagram @Lori_Altebaumer
Republished with permission from Blogs.crossmap.com, featuring inspiring Bible verses about Baptism: Washed Clean or Just Wet, Part 1.