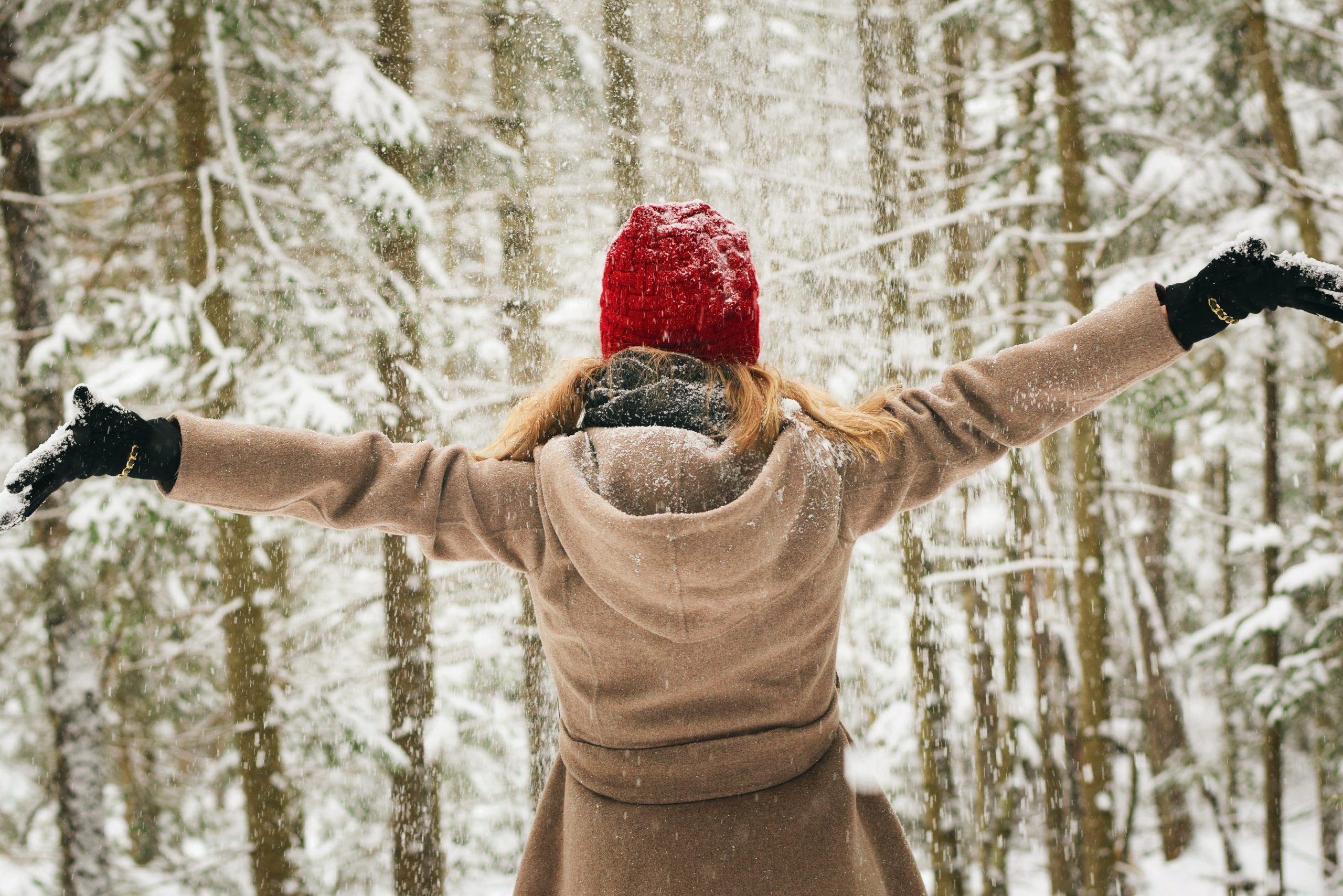 I'm very pleased to make a book drawing available for an Advent devotional by Christine Trimpe: "Seeking Joy through the Gospel of Luke: A Christmas to Calvary Advent Countdown."
Prepare your heart for a worshipful Christmas season. And you could win a copy! Please make a comment on this blog post in order to enter the drawing. UPDATE: The drawing is concluded and Audrey is the winner. Congratulations, Audrey1
Here's an excerpt from Christine's book to let you know how wonderful it is.
Also discover a link below to receive FREE two BONUS devotions from Christine.
Have No Fear—Joy Is Here!
by Christine Trimpe
"But the angel said to them, 'Do not be afraid. I bring you good news of great joy that will be for all the people. Today in the town of David a Savior has been born to you; He is Christ the Lord'" (vv. 10–11, emphasis mine).
Consider these terrified shepherds. Sometimes I wonder what would have happened if they had chosen to run for the hills. I mean, come on, admit it, if this happened to you today, what might be your first instinct? I'll tell you my truth! In my past, I most definitely would run and hide. I did it for decades.
I have some terrifying truths in my past—fear of rejection, isolation, humiliation, judgment, comparison, and being the topic of gossip. I was never in a hurry to put myself in the middle of fear. Instead, I remained paralyzed and ineffective in sharing the good news.
Sure, I believed, but I was never obedient, nor did I have a willing heart to respond like the shepherds.
"So they hurried off and found Mary and Joseph, and the baby, who was lying in the manger" (v. 16, emphasis mine).
They hurried off. They were excited. And they responded in obedience to their role in the story. The result? They returned to their calling while glorifying and praising the Lord (v. 20). Look at the amazing testimony they left behind. I can imagine the stories they told to their friends and family—and most likely, even complete strangers.
These lowly shepherds were the first to share this good news of great joy to the amazement of all who would listen. And what was Mary feeling as she witnessed these events? Let's look into the heart of this momma.
"But Mary treasured up all these things and pondered them in her heart" (v. 19, emphasis mine).
Oh, this verse fills my own heart with awe and wonder. Indeed, the premise of the questions at the end of each chapter in this book require you to spend time pondering and treasuring the gifts of joy you find in this journey. I can't wrap my brain around the magnitude of being the mother of the Messiah. How about you? I wonder—was Mary frightened? Overwhelmed? Full of anxiety? Or was she full of peace and joy in her quiet reflection? Verse 19 speaks volumes of peace in the simple and beautiful description by Luke.
Mary keeps all this close in her heart, and that's what we can emulate. Peace and joy. Calm from the chaos. Reflecting and pondering. Put yourself in that moment, sister. Just breathe and trust; there is no room at the inn for fear. TWEET THAT!!!!!
Be encouraged through the joy we find today in God's Word. He sent an angel to tell these shepherds, "Have no fear, joy is here." Surely, He is fulfilling this promise to you today.
Ponderings
When the shepherds returned to their community, they were filled with the great joy the angels told them about. In response, they shared the good news with everyone. What does great joy look like to you?
Finding Joy
The shepherds' fear turned to joy. Their joy emboldened them to spread the word about Jesus. Mary held this miraculous story close to her mother's heart with great joy.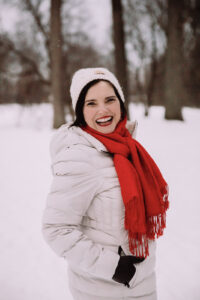 Christine Trimpe
Christine, thank you so much for blessing us with these insights for our Christmas joy.  
Dear readers: to enter your name into the drawing, make a comment on this blog post. The drawing ends the evening of Thursday, December 2nd, 2021. Only USA addresses can win. UPDATE: the drawing is closed and Audrey is the winner. Congratulations, Audrey! And thank you to everyone who participated.
Christine Trimpe is an author, speaker, joy seeker, and weight-loss warrior. After losing over a hundred pounds in her joy-filled journey of healing, God instilled a passion within her to inspire, motivate, and encourage women to pursue healthy, holy living—body, mind, and spirit. Rescued from living for decades as a "casual Christian," Christine speaks and writes for women all over the world, sharing the freedom Christ offers when we choose the path of surrender and sacrifice. Seeking Joy through the Gospel of Luke is Christine's debut book, a twenty-five-day Christmas advent encouraging readers to live in the joy of the Lord despite their circumstances. Her transformation story and Bible and Beans blog can be found at ChristineTrimpe.com. Email her at [email protected] for speaking inquiries.
Grab Christine's Early Christmas gift for you––bonus chapters of Seeking Joy through the Gospel of Luke: https://christinetrimpe.com/seeking-joy-bonus-chapters/
Details to order Seeking Joy through the Gospel of Luke: https://christinetrimpe.com/joy
Republished with permission from Blogs.crossmap.com, featuring inspiring Bible verses about Book Drawing for Advent Devotional: "Seeking Joy Through the Gospel of Luke" by Christine Trimpe.