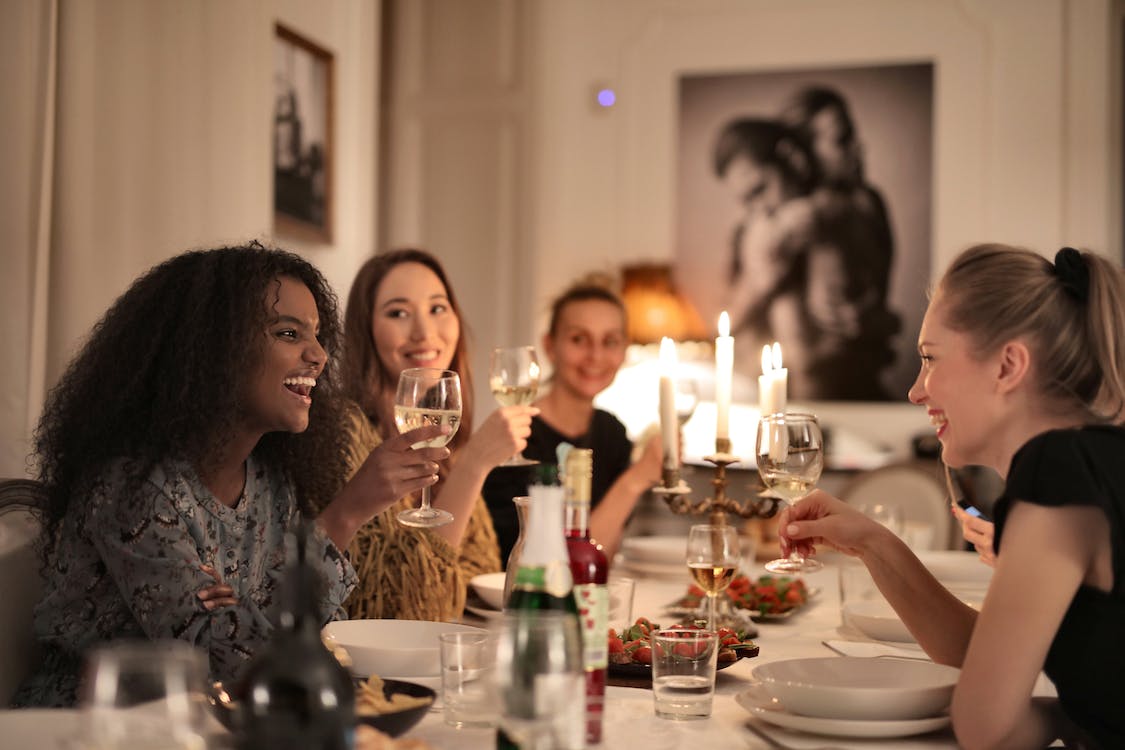 Group of women holding glasses of wine. (Photo by Andrea Piacquadio from Pexels)Not all people will like us, and we will not like everybody around us. We could have enemies for many reasons, such as differences in personalities, beliefs, and cultures.
However, once we become Christians, we are taught to love our enemies as we love ourselves. Isn't that difficult? God wants us not just to love them like others but to love them as we love ourselves. 
In this blog, we will dive into some quotes that inspire us to love our enemies, beginning with understanding why we must love them.
Why should we love our enemies?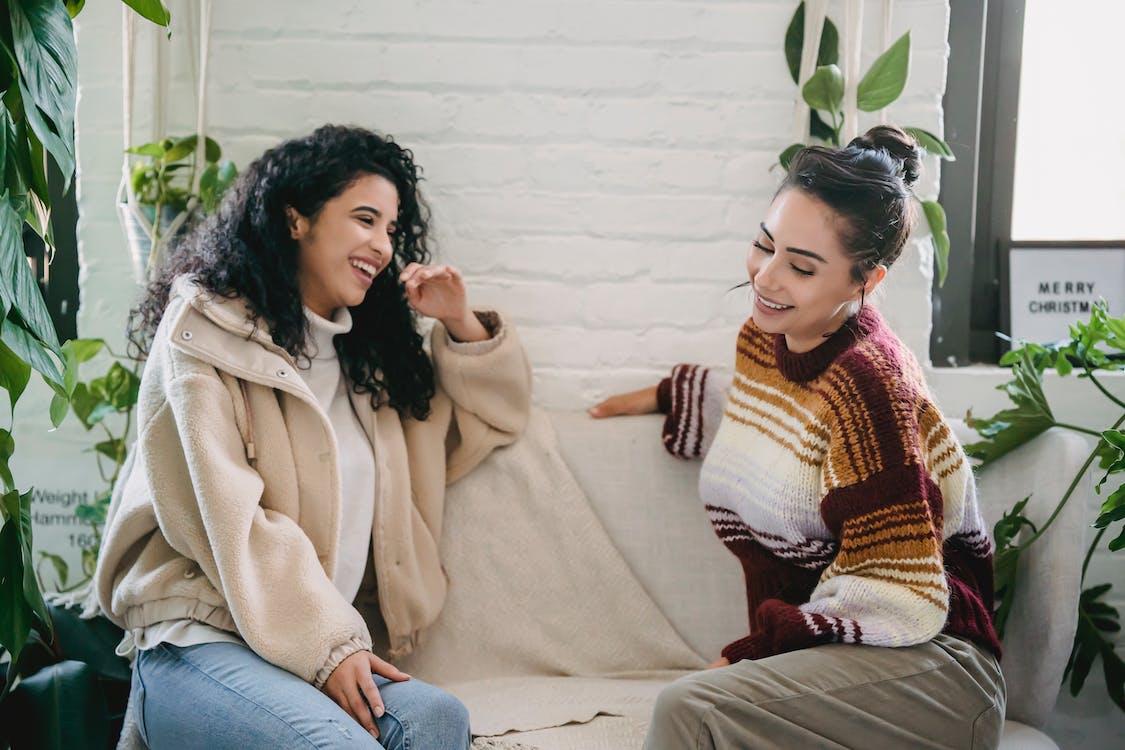 Two women talking. (Photo by Julia Larson from Pexels)As mature Christians, we now understand that we no longer live for ourselves but for Christ, who lives in us. Hating people we do not like, regardless of whether they have caused us pain, does not demonstrate the character of Jesus within us.
Thus, we should love our enemies because we live for Jesus and want to please God. 
1 Peter 2:12 says, "Live such good lives among the pagans that, though they accuse you of doing wrong, they may see your good deeds and glorify God on the day he visits us."
In other words, we have to treat unbelievers, especially our enemies, with goodness and kindness because, in time, they may see our good deeds, and they could glorify God.
It is easy to love those who like us and our friends; even unbelievers could do that, but when we love our enemies, we can show that we are different from others since Christ lives in us.
Inspiring Quotes & Bible Verses About Loving Your Enemy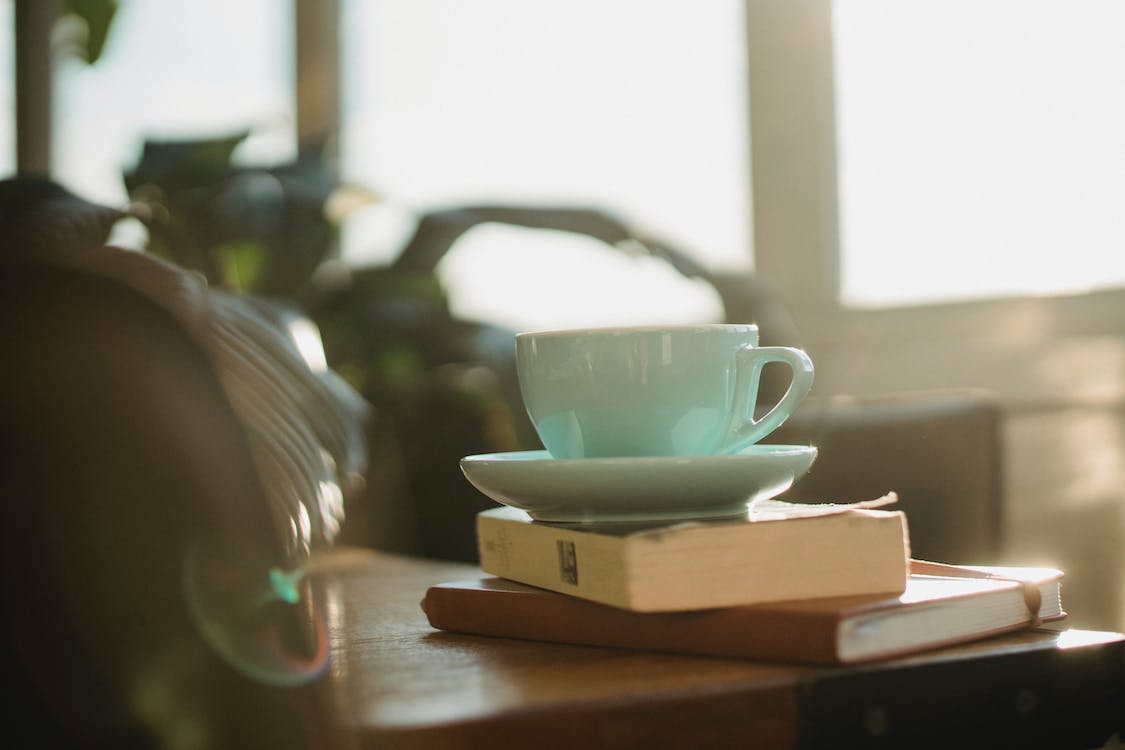 A cup of coffee on and books.(Photo by Samson Katt from Pexels)Loving one's enemies have always held profound significance. Jesus himself emphasized the power of this transformative love in his teachings.
Delve into these 30 inspiring quotes that capture the essence of this age-old wisdom, reminding us of the strength of mercy and the power of compassion.
"But I say to you, Love your enemies and pray for those who persecute you." – Matthew 5:44
"To be a Christian means to forgive the inexcusable because God has forgiven the inexcusable in you." – C.S. Lewis
"By loving your enemies, you reveal the heavenly Father's love to them." – Max Lucado
"Do not be overcome by evil, but overcome evil with good." – Romans 12:21
"When we see our enemy as a child of God, we can no longer see them as our enemy." – Anonymous
"Our job is to love others without stopping to inquire whether or not they are worthy." – Thomas Merton
"When you hold resentment toward another, you are bound to that person or condition by an emotional link that is stronger than steel. Forgiveness is the only way to dissolve that link and get free." – Catherine Ponder
"The Bible tells us to love our neighbors, and also to love our enemies; probably because generally they are the same people." – G.K. Chesterton
"Kindness is a language which the deaf can hear and the blind can see." – Mark Twain
"You have heard that it was said, 'Eye for eye, and tooth for tooth.' But I tell you, do not resist an evil person. If anyone slaps you on the right cheek, turn to them the other cheek also." – Matthew 5:38-39
"The best way to destroy an enemy is to make him a friend." – Abraham Lincoln
"It's one thing to say you love your enemies. It's another thing to live it out." – Billy Graham
"Repay no one evil for evil, but give thought to do what is honorable in the sight of all." – Romans 12:17
"Peace cannot be kept by force; it can only be achieved by understanding." – Albert Einstein
"If you love only those who love you, what is great in that?" – St. Matthew
"By swallowing evil words unsaid, no one has ever harmed his stomach." – Winston Churchill
"Every person is a God in embryo. Its only desire is to be born." – Deepak Chopra
"Wherever there is a human being, there is an opportunity for a kindness." – Seneca
"But love your enemies, do good to them, and lend to them without expecting to get anything back. Then your reward will be great, and you will be children of the Most High." – Luke 6:35
"Forgiveness is not an occasional act, it is a constant attitude." – Martin Luther King Jr.
"Hatred stirs up strife, but love covers all offenses." – Proverbs 10:12
"A new command I give you: Love one another. As I have loved you, so you must love one another." – John 13:34
"Love is the only force capable of transforming an enemy into a friend." – Martin Luther King Jr.
"The practice of love offers no place of safety. We risk loss, hurt, pain. We risk being acted upon by forces outside our control." – Bell Hooks
"God does not love us because we are valuable. We are valuable because God loves us." – Fulton J. Sheen
"There is no fear in love, but perfect love casts out fear." – 1 John 4:18
"God's love is meteoric, his loyalty astronomic, His purpose titanic, his verdicts oceanic. Yet in his largeness, nothing gets lost." – Psalm 36:5-6
"To love another person is to see the face of God." – Victor Hugo
"Christianity does not think of man finally submitting to the power of God. It thinks of Him as finally surrendering to the love of God." – William Barclay
"Do all things with love, and you will see God in everything." – St. Teresa of Avila
How to love your enemy?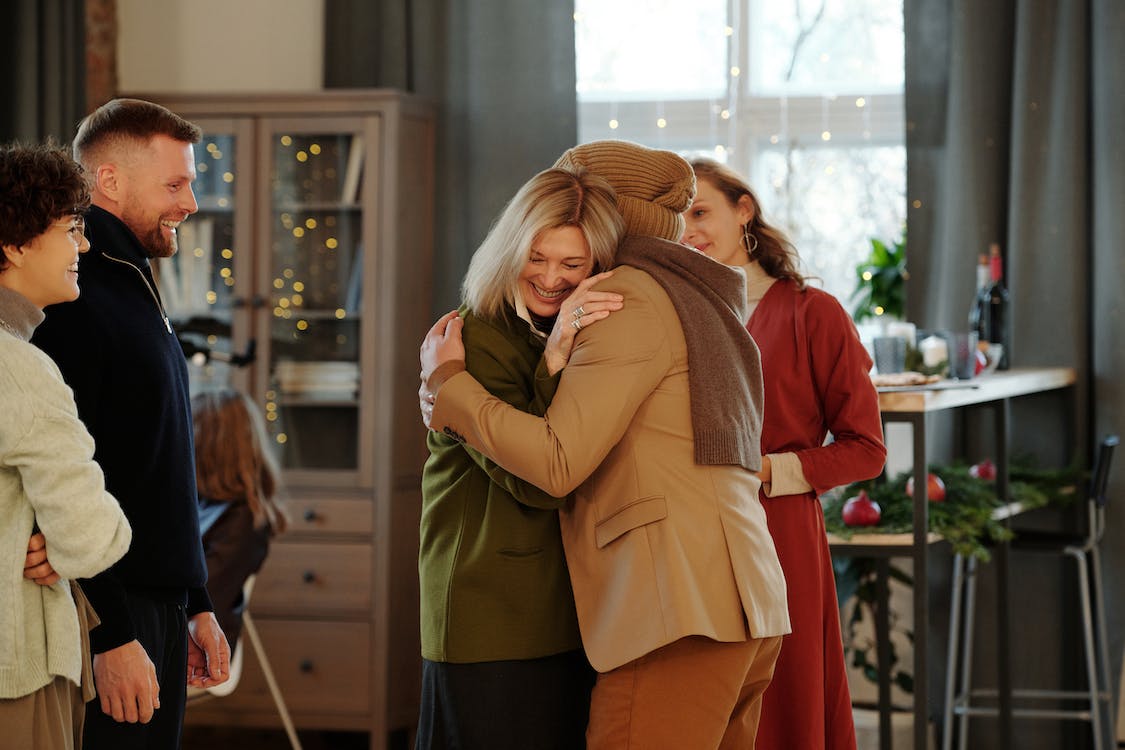 Two women embracing each other. (Photo by Nicole Michalou from Pexels)Loving one's enemy can be a challenging endeavor, but it's a cornerstone of Christian teachings. Here are some practical ways to manifest this love in our daily lives:
1. Prayer: Start by praying for your enemies. When we lift them up in prayer, we open our hearts to God's healing power and allow Him to work within us, transforming animosity into compassion.
2. Empathy: Place yourself in their shoes. Understanding where they come from or what might have led them to act in a certain way can help dissolve barriers and nurture compassion.
3. Forgiveness: Holding onto anger or resentment can be corrosive to the soul. By choosing to forgive, we free ourselves from the chains of bitterness and allow love to take its place.
4. Avoid Retaliation: Instead of returning harm with harm, choose to respond with kindness. This might not change them, but it will certainly change you.
5. Open Communication: Engage in open, non-confrontational conversations. Sometimes, misunderstandings can be cleared up by simply talking it out.
6. Seek Common Ground: Focus on shared values, interests, or beliefs. Building on commonalities can bridge gaps and form connections.
7. Acts of Kindness: Unexpected gestures, big or small, can melt the hardest of hearts. Extend help when they're in need or simply offer a kind word.
8. Set Boundaries: Loving your enemy doesn't mean allowing them to harm you repeatedly. It's essential to set healthy boundaries to protect yourself emotionally and physically.
9. Seek Reconciliation: If possible and safe, take steps to mend broken relationships. This might require mediation or counseling, but the effort can lead to healing.
10. Educate Yourself: Learn about peace-making and conflict resolution. The more tools you have in your toolbox, the better equipped you are to approach situations with love and understanding.
Seeing them through the lens of God
Remember, loving your enemy isn't about condoning their actions or behaviors. It's about seeing them through the lens of God's love and choosing to act in ways that reflect that divine compassion. It's a journey that requires patience, understanding, and God's grace.
Republished with permission from Blogs.crossmap.com, featuring inspiring Bible verses about Inspiring quotes, Bible verses about loving your enemy.