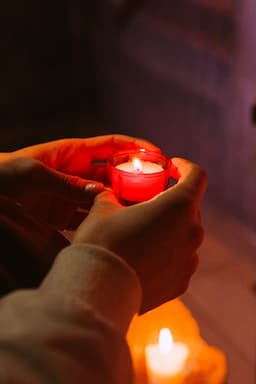 How can we maintain hope in difficulty? How do we not lose our expectation of things changing for the better? We do so by keeping our faith in God's word despite what we see. We rehearse the Word of God again and again. We remain determined to go through.
Last week, I was meditating on Lamentations 4. Specifically, 4:3. It says the below:
"Even jackals offer their breasts to nurse their young, but my people have become heartless like ostriches in the desert."
I'm not an expert on Ostriches but a quick Google search led me to the following facts: Ostriches are animals that were made specifically by God to adapt to living in the desert. They have wings but cannot use them to fly. The wings are to protect them from the heat of the desert by day and cold by night. Their eyelids are built to block the desert sand. They can store water in their bodies preventing them from having to find a water source very often. They were made to adapt to the harsh conditions never expecting to be taken out of that environment.
However, God's people were not made to adapt to the harshness of difficulty. We often correlate difficulty as believers to the desert. We were made for more. While God uses the desert to train us to rely on him—it is not our final destination. When our hearts become hard we can easily believe that it is and begin to adapt.
Adapting for us often looks like vices. Vices are whatever we put our trust in at the moment to get us through. It could be drugs, alcohol, sex, toxic relationships, or more. The desert is the place where God deals with our idols and teaches us to depend on him more deeply.
For Israel, in Lamentations, they were going to be in a type of desert for a long time. God had promised them they'd be in Babylonian captivity for 70 years. Israel had found itself quickly in a different circumstance than they'd expected. Many were faced with starvation and became so desperate that they began to eat their own children. Talk about the hardness of the heart. Who makes a prey of their children for food?
God pointed out a clear contrast to Jackals, another animal desert. He said even they nurse their young. Jackals are not intelligent in the same way humans, made in God's image are. So, why are the Jackals trusting God to the point of still being able to be humane while the humans were not?
God would not point out such a thing if it were not possible to maintain some level of humanity. Our hearts will, sometimes, get hard during difficulty. However, we don't have to lose all hope.
We maintain hope by paying close attention to what God said. God said there was a time limit on Israel's suffering. However, they had to be willing to endure that time. They had to depend on God's grace to sustain them within that time. We tap in through prayer and meditation on God's word to remind ourselves of God's grace and strength carrying us through.
"But he said to me, "My grace is sufficient for you, for my power is made perfect in weakness." Therefore, I will boast all the more gladly about my weaknesses, so that Christ's power may rest on me. 2 Corinthians 12:9-10"
We remain in a community that reminds us of what God has said. Remember that we make our way prosperous and have success through meditating on God's word and speaking it out of our mouths. When we are weak, we'll need another to hold us up. I wish I could say it works quickly, but we don't know how long we'll be required to go through. Just as God was faithful to Israel to keep his word—he'll keep his word to us as well.
Republished with permission from Blogs.crossmap.com, featuring inspiring Bible verses about Maintaining Hope in Difficulty.