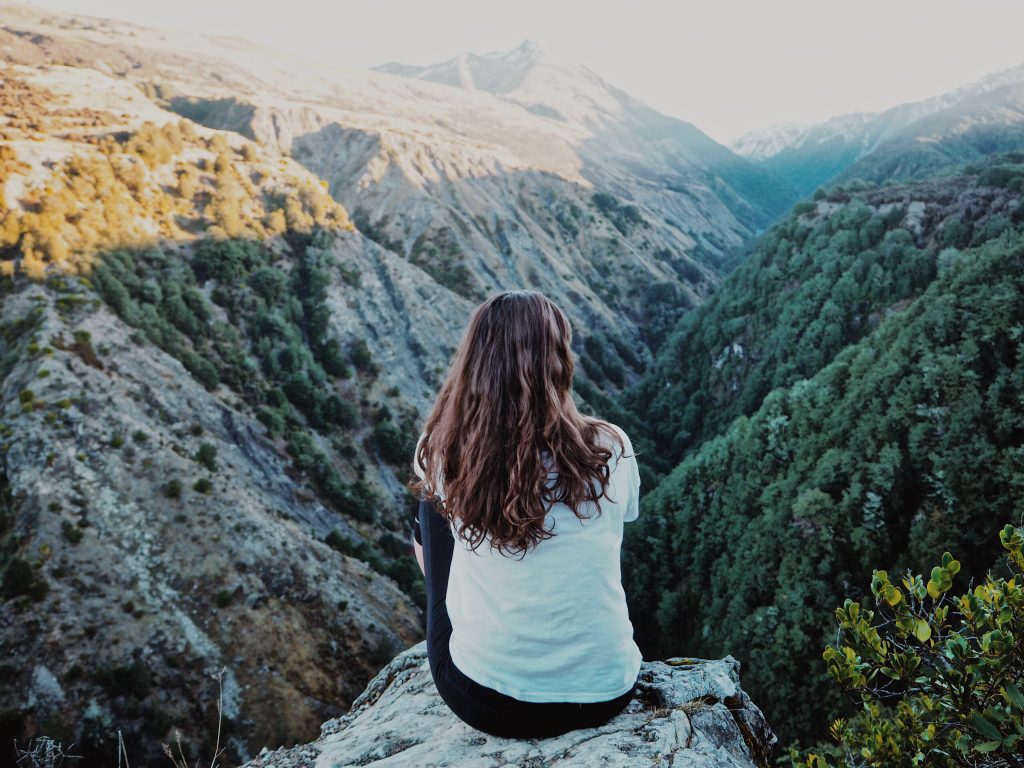 Once upon a time, a little girl in a puffy hand-me-down gown paused in front of her mom's bedroom mirror. She twisted around to check out the back of the dress before flying down the hallway to prepare for her imaginary wedding. There, she said "I do" to the pretend husband she couldn't wait to meet. 
But then . . . she grew up. She outgrew the dress-up clothes of her childhood. She dropped them off at the donation center that also accepted the bridesmaid attire from her friends' weddings and the floral dresses she wore to their baby showers. 
Better to Stay Single? 
As I write these words, I'm a single woman in my early thirties. If you were to scroll through my calendar, it would likely look similar to yours. It's filled with church events and service projects, work deadlines, professional development, dinners with friends, and trips to see family. It's true that the timeline of my twenties didn't come together as neatly as I once expected, but God, in His sovereignty and goodness, has worked through these single years in ways that have gone above and beyond what I ever asked—better than I ever imagined. He's proven Ephesians 3:20 to be true time and time again.
It's not that I don't still want to get married and have kids. I do. If you listened in on my coffee shop conversations, even from the last few weeks, you'd overhear stories about the heartache and losses that come with this season. I cycle through longing like everyone else. And when a guy I'm interested in chooses another woman, it takes sweet, godly friends to step in and help set my feet on solid ground. 
But when I look around at my options—and the dating drought that has seemed to set in—the gifts that come within singleness seem especially sweet. Sometimes they bring to mind a question that maybe you've found yourself wondering as well: would I be better off just staying single?
Enjoy the Giver More than the Gift 
A few weeks ago, a twenty-nine year old woman went viral after she posted a video of her Saturday plans and the perks she enjoyed because she didn't have a husband or kids. She shared how she was free to wake up hungover after enjoying a late-night concert, to spend the day rewatching her favorite TV series, and to focus on what she felt like doing. 
She's not an anomaly. Research shows that American women are becoming increasingly single—and that we're okay with it. Many women have stated that their reasons for not currently looking for a relationship or for choosing to delay marriage is because they enjoy being single more than being in a relationship. 
One of the reasons the viral single woman gave for creating her content is to showcase aspects of the single life she's "not ready to give up." Her wording set off a warning light in my own heart. She and I may have different motivations driving how we spend our Saturdays, but we both have elements of our routines we want to hang on to. As a follower of Christ, I know that when there's something I'd hesitate to surrender to Jesus, it's time to throw a flag.
Does reading those words set off any alarm bells in your heart? Single friend, if you were to get married tomorrow, what would you miss the most about being single? Right now, you have:
More time than married friends to invest in your relationship with the Lord, to be mentored by others, to disciple younger women, to heal past wounds, and to grow both professionally and personally.
More freedom to make plans, to make decisions, to pursue ministry opportunities, to deepen friendships, to travel, to have uninterrupted sleep, to spend money how you want, and to not have to share your living space. 
Independence and alone time whenever you want it. 
You aren't responsible for running errands for your children at all hours of the day and night. You don't have a husband who expects you to be at home at certain hours. You can chase the excitement and novelty of different experiences. . . .
It's true that singleness is a gift (see 1 Corinthians 7:1–8). The life of Jesus Himself proves that being single is not a secondary relationship status. But unlike Jesus, our hearts can be misguided, and we can start enjoying God's gifts more than we enjoy the One who gives them. 
It sounds spiritual to say that you're embracing singleness or to say that you've found contentment in the midst of your current circumstances. But how can you know when the pursuit of contentment has become the pursuit of comfort? 
Let's chase that question with another question: what are you looking to in order to find satisfaction? There's only one answer that can sustain us. Jesus said, "I am the bread of life; whoever comes to me shall not hunger, and whoever believes in me shall never thirst" (John 6:35 NIV, emphasis mine). 
Could it be that . . . 
You say you're willing to surrender all to the Lord . . . but you still want to hold on to some perks of your single life? 
You believe you won't find fulfillment in a marriage relationship . . . but you can't imagine life without certain friendships? 
You feel like your life hasn't followed the path you thought it would . . . so you have built the one that you believe will make you the happiest? 
If your comfort is too closely tied to your circumstances, you'll be more likely to prolong this season rather than trusting God's timing in stepping forward and risking the messiness that could come if He calls into dating, marriage, and children. And if singleness has become your identity, it means you've forgotten your true identity is found in Christ alone. 
Open Your Hands
Since the dreamy days of your childhood you've learned that happiness isn't found in the perfect wedding to the perfect man. But I wonder if, like me, you could benefit from the reminder that the key to true happiness is not "traditional" singleness either. 
The satisfied life we all crave, in every season, is found in open-handed dependence on Jesus, one day at a time, one season at a time. Do the circumstances surrounding your singleness define you more prominently than Christ does? If so, confess it and ask Him to pry your hands from their grip on the way your life looks today. Single or married, young or old, childless or with a minivan full of kids . . . find your truest hope in the One you've longed for all along. 
For he satisfies the longing soul,and the hungry soul he fills with good things. —Psalm 107:9 NIV
Learn to live as a single woman whose heart is fully oriented to Christ by taking the 30-Day Singled Out Challenge from Revive Our Hearts. Whether your season of singleness lasts a year or a lifetime, you'll flourish as you grow in your relationship with Him and open your hands to whatever your future holds. 
Republished with permission from Blogs.crossmap.com, featuring inspiring Bible verses about prayer.