The Character of God: God can do all things
 By Babatope Babalobi  babalobi@yahoo.com +234 80 35 897435
Save the World Christian ministry App: http://qrco.de/babalobi
Join WhatsApp Prayer Group: https://chat.whatsapp.com/CpNBXTvL4dv7eyO3M7bHOV
 Is any thing too hard for the Lord? At the time appointed I will return unto thee, according to the time of life, and Sarah shall have a son.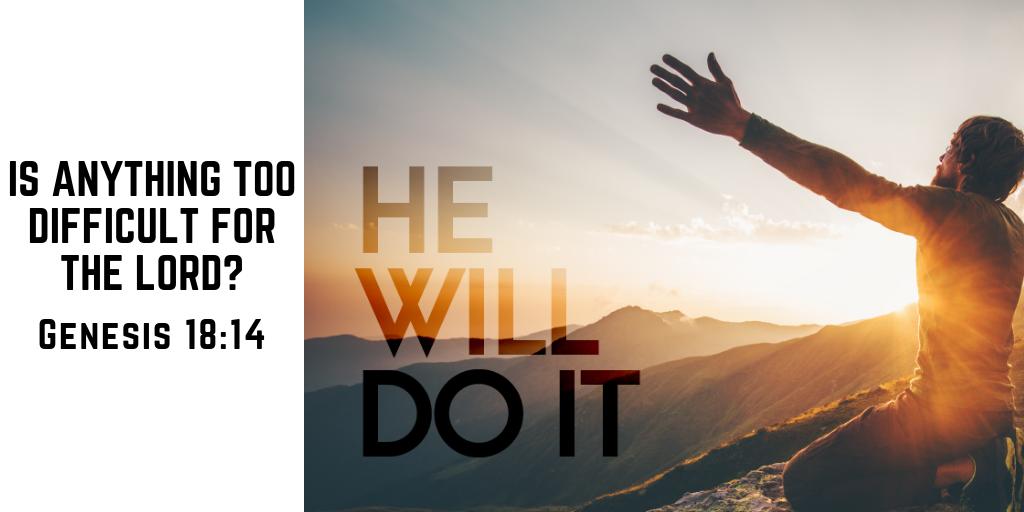 The solution to every problem is simple and easy for God.
Hard or too hard is not in God's dictionary.
When God told Sarah, she would give birth to a child at an old age. She laughed because she thought it was too hard to do.
God can do anything, even if men believe it's too hard.
There is nothing hard for God to do. If you believe, it is not hard for God to do.
Join WhatsApp Prayer Group: https://chat.whatsapp.com/CpNBXTvL4dv7eyO3M7bHOV
Republished with permission from Blogs.crossmap.com, featuring inspiring Bible verses about The Character of God: God can do all things.