THE CHARACTER OF GOD: God likes offerings
 By Babatope Babalobi  babalobi@yahoo.com +234 80 35 897435
Save the World Christian ministry App: http://qrco.de/babalobi
Join WhatsApp Prayer Group: https://chat.whatsapp.com/CpNBXTvL4dv7eyO3M7bHOV
 And the Lord smelled a sweet savour; and the Lord said in his heart, I will not again curse the ground any more for man's sake; for the imagination of man's heart is evil from his youth; neither will I again smite any more every thing living, as I have done.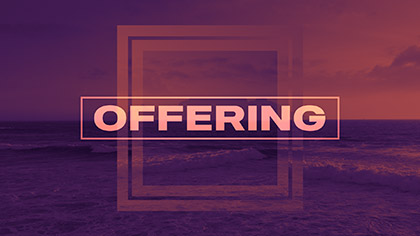 After the flood, Noah built an altar unto God and offered burnt sacrifices.
The offering pleased God, and it was sweet to his heart.
As a result, God vowed that he would never destroy the earth again.
He also said he would not curse the ground again for man's sake.
Anytime you displease God, one way to reconcile with God is to give him a sweet offering.
What Noah gave was an intercessory offering.
So, you must use this principle both physically and spiritually.
Anytime you commit an offence to God or man, one reconciliation strategy is giving a gift.
Join WhatsApp Prayer Group: https://chat.whatsapp.com/CpNBXTvL4dv7eyO3M7bHOV
Republished with permission from Blogs.crossmap.com, featuring inspiring Bible verses about THE CHARACTER OF GOD: God likes offerings.