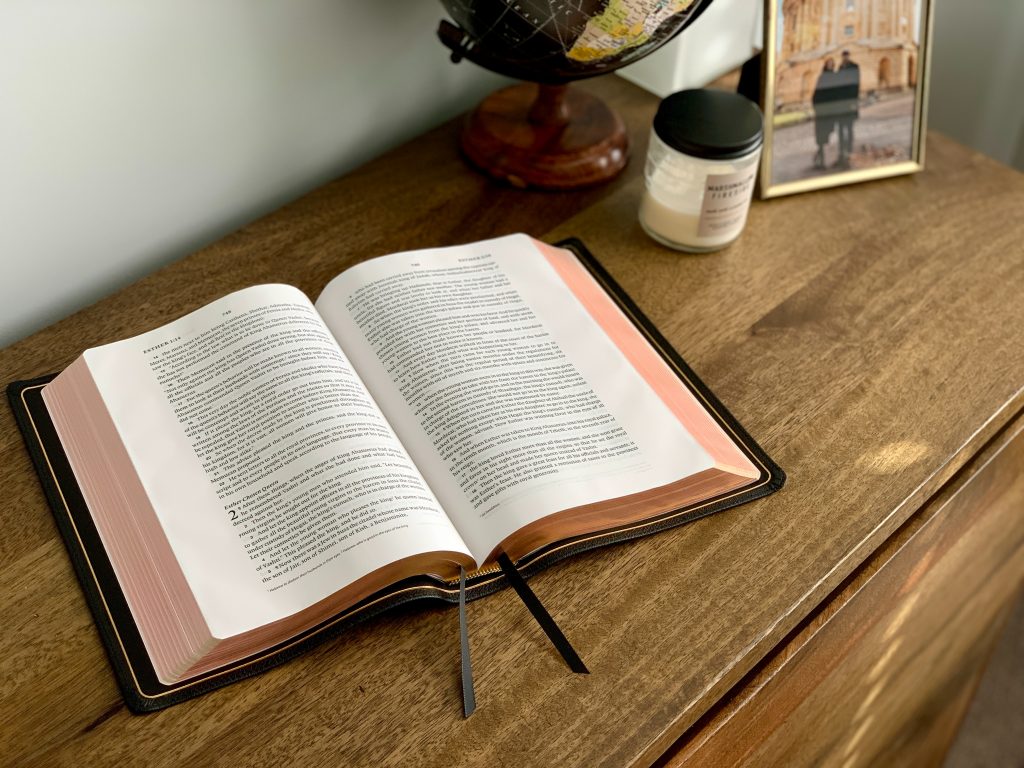 Ad: [New] Biblical Angle to Think and Grow Rich. Now you can read this book from the Christian perspective. Get you copy today at https://www.amazon.com/dp/B098TZC7YD
Just what are the Christian standards expected of you?  There are well documented Christian values expected of you and me.
This Bible Short Report edition, How to set high Christian standards, will help to show you some of these Christian standards expected of you. I believe you will love this guide. The Spirit of God will help you to get valuable revelations from this Christian ebook guide on setting high Christian standards.
Related: Read all editions of our Bible Short Report free today 
What are the Christian standards expected of you?
Please read this ever useful guide on how to set high Christian standards below. Let me read from you.
How to Set High Christian Standards
Sesan Oguntade
Published by Sesan Oguntade at NowNowBooks store 
Copyright 2013 Sesan Oguntade
Discover other titles by Sesan Oguntade at https://sesanoguntade.com/category/bible-short-reports
NowNowBooks Edition, License Notes
Thank you for downloading this free ebook. You are welcome to share it with your friends. This book may be reproduced, copied and distributed for non-commercial purposes, provided the book remians in its complete original form. If you enjoyed this book, please return to smashwords.com to discover other works by this author. Thank you for your support.
All scripture quotations, unless otherwise indicated, are taken from the King James Version of the Bible (KJV). Scripture quotations marked (TLB) and (MSG) are taken from The Living Bible and the Message Bible translations respectively.
Praise for Some of Our Bible Success Books
"Thanks for requesting my feedback on your book. Frankly speaking, it is a wonderful book that can help us have faith in Jesus as the only one who can save us and make us successful in life. I really like this book and will read it once more. I will be glad if there are other interesting books again from you". Regards, Bartholemy, Barthwango@yahoo.com
"Hi, thank you very much for that free book. I wish there was an easier way to download spiritual and bible books free of charge. God's word is free and to spread it for Him and to build His kingdom will surely not go unseen. May God bless those who are doing this selflessly, amen" Mega, megalici0us@hotmail.com  
Book Text
"Ye are the salt of the earth: but if the salt has lost his savour, wherewith shall it be salted? it is thenceforth good for nothing, but to be cast out, and to be trodden under foot of men. Ye are the light of the world. A city that is set on an hill cannot be hid" (Book Text: Matthew 5: 13 – 14)
Free Notification
Get notified when we release another free Bible Short Report, visit
https://sesanoguntade.com/category/bible-short-reports
All scripture quotations, unless otherwise indicated, are taken from the King James Version (KJV). Scripture quotation marked (TLB), (NIV), (MSG), are taken from The Living Bible, The New International Version Bible, the Message Bible   Versions respectively.
Thank you for your interest in this Report!
If you would like to obtain more FREE e-Books from us and a FREE subscription to The Bible Riches! Newsletter, visit https://sesanoguntade.com/category/bible-short-reports 
Chapter 1: Introduction to how to set high Christian standards 
A story is told about a teenager who was sold to slavery and who ended up in the house of one of the important personalities in the land. Despite his ordeal, this boy served his masters and family well. His masters and others of his household were amazed by how this slave teenager handled affairs committed to him efficiently. The master gave him lots of respect and privileges as a result of his excellent stewardship in the house.
This boy's efficiency and his handsomeness made him become an attraction to the master's wife who tried to lure him into her bed. However, this boy showed that his high spiritual standards and values were not just meant to handle affairs committed to him efficiently but also relevant to prevent him from going into any kind of sin with anybody.
He refused his master's wife's advances and this later put him into more trouble.
If you are familiar with bible stories, you must have noticed that the slave teenager in the story above is Joseph whose high values and standards later made him become the Prime Minister of a country where he entered as a slave! You can read the whole story in Genesis chapter 37 to chapter 41 if you have not read it before.
Chapter 2: You Can Set High Christian Standards for Yourself
"The whole earth is wrapped in darkness, all people sunk in deep darkness" (Isaiah 60: 2) (NIV). If you will ever walk the length and breadth of this earth and fulfil your God-given destiny, you will need to start setting high Christian standards for yourself. The whole earth and the people are wrapped in confusion and darkness, and the big truth is that this confused world will always make attempts to drag you along their road of confusion. Joseph's high spiritual standards and values were higher than the lures of fornication and he made a great statement that showed he, despite being a slave, had higher spiritual standards than the world around him! He told his master's wife, "…how then can I do this great wickedness, and sin against God?" (Genesis 39: 9b)
I caught an understanding of this dirty and pulling nature of the world and I took a decision to prepare myself by setting high Christian standards for myself.
Sometimes ago, I had a math consultancy contract with a school to help their students improve their grades in the subject. It was some months before the commencement of the final senior certificate examination so I had good time to prepare the students for the examination. However, the school authority were not contented with this, they wanted "more" from me. They requested I assisted the students during the examination!
Angered by such foolish and irresponsible request, I reacted spontaneously, "I' m a Christian, and I don't do that!" The lady who passed the message across was surprised by my angry reaction. She left without making further statement.
That episode marked the end of the consultancy contract because it was never renewed. However, I was not bothered by that, I was only bothered by the embarrassing request from the school authority and the negative effect it will have on the children.
I had high Christian standards and values set for myself before I joined them so it was easy for me to reject their evil request!
Chapter 3: How to Set High Christian Standards
I will be showing below the different things you can begin to do to set high Christian standards for yourself.
1.Understand you are a god: "I have said, Ye are gods; and all of you are children of the most High…" (Psalm 82:6). "And hath raised us up together, and made us sit together in heavenly places in Christ Jesus" (Ephesians 2: 6). If you are a god and are seated in Christ in heavenly places, then your only option for a way of living is the God standard! It is going to be a paradox if a god acts contrary to the only true God. Find out everything you must know about your god status.
2.Understand why you are here: Jesus told His listeners in Matthew 5:13, "Let me tell you why you are here…" (NIV). You must understand your God-given purpose. The discovery of my purpose really helped my decision to walk and work here by high Christian standards. If you know and understand who God says you are, you will embrace the good reasons why you must set and operate by high Christian standards.
3.Understand your seasoning duties: "You are here to be salt – seasoning that brings out the God – flavours of this earth" (Matthew 5:13) (NIV). If Joseph had slept with his master's wife, then he would have succeeded in inflicting injury on the earth instead of bringing out the good in it. A proper understanding of your seasoning duties will help you to walk by high Christian standards.
4.Understand the needs of the earth: "The heavens are thine, the earth also is thine:  as for the world and the fullness thereof, thou hast founded them." (Psalm 89:11). "The heaven, even the heavens, are the LORD's:  but the earth hath he given to the children of men. (Psalm 115:16). The devil does not own the earth, God is the owner! God has handed over the earth to us. The devil and his cohorts only do their best to defile the earth. The earth frowns at this; it desires people (Christians with high standards) who will make it a better place. You must therefore begin to walk by high Christian standards to help the earth.
5.Understand the plans of evil forces: "Be sober, be vigilant; because your adversary the devil, as a roaring lion, walketh about, seeking whom he may devour:" (1 Peter 5:8). The major duty of the devil and his cohorts is to corrupt the earth and to drag you into this corruption. Apostle Paul understood this negative role of the devil and his cohorts and he recommends, "Praying always with all prayer and supplication in the Spirit, and watching thereunto with all perseverance and supplication for all saints"(Ephesians 6:18). 
You must understand the roles of these evil forces on this earth and take a decision to comport yourself using high Christian standards. These evil forces desire to trample you underfoot just like Jesus said in Matthew 5:13b. If you lose your flavour, that is, failed to walk by high Christian standards, you will be thrown out and trampled underfoot by men. The devil hates you so your duty is to hate him and his evil ways by walking by high Christian standards. A good understanding of the presence and operations of these evil forces will help you to set high Christian standards. 
6.Understand that destinies have been attached unto you: Jesus says, "If you lose your saltiness, how will people taste godliness" (Matthew 5:13) (NIV). You exist to serve others. There are destinies or a destiny that has been attached to your destiny and which you must perform your God-given roles to them or him or her. Moses' mother took the risk to save the life of baby Moses. Baby Jesus had the presence of Joseph the carpenter around him. The destinies of a whole nation were tied to that of Joseph. If Joseph had walked by low spiritual standards and sinned against God, then he would have failed woefully to positively impact the destinies that have attached to him. A good understanding that your life is meant to serve others will help you to set and walk by high Christian standards.
7.Understand that winners must stay to the end: Jesus declared, "And he that overcometh, and keepeth my works unto the end, to him will I give power over the nations (Revelation 2:26). I believe you need to sit down and ponder over this, it will help you greatly. Starting out as a Christian does not guarantee you will make heaven! Only those who start out and stay put in Jesus all through the time Jesus will come back will make heaven! 
"When they therefore were come together, they asked of him, saying, Lord, wilt thou at this time restore again the kingdom to Israel? And he said unto them, It is not for you to know the times or the seasons, which the Father hath put in his own power" (Acts 1:6). Now Jesus plainly told His disciples and us that the time He would come back is known only to the God, the Father. He also shared this severally in His many parables. If this is the case, then, you must understand that if you will be on top of situations on this earth living clean for God till Jesus' comes back to rapture us, you must set and live by high Christian standards.
There are evil forces available here who are bent on making Christians lose focus on Christ so as to miss Jesus when He comes back. You must be on top of the game operating by high Christian standards. This was what helped Joseph in the prison in Egypt (Genesis 40). He did not know when he would be released from prison but he lived by God standard every day until God ordered his release through events that happened to Pharaoh.
8.Understand that quality breeds quality: A good understanding of this can also help you to set and live by high Christian standards. If you sincerely desire to live a quality life having great fear and reverence for God, then you must take a decision to live a quality life. Quality births quality. The more you walk and live righteously, the more heaven helps you to do it. The bible says, "Blessed are they which do hunger and thirst after righteousness:  for they shall be filled." (Matthew 5:6). Your desire and actual walk by high Christian standards is seen as a thirst by God and He comes in to help you to do more of it.
"Be not deceived; God is not mocked:  for whatsoever a man soweth, that shall he also reap" (Galatians 6:7). The principle of sowing and reaping apply here. If you sow quality, you will surely reap quality. Abraham only believed God in Genesis 15:6 and it was counted for him as righteousness – the power to wade through all the difficulties that would come before the fulfilment of God's promise was given to him. 
The problem with most Christians is that they always desire that God should help them to live by high Christian standards but they are not ready to take the first step themselves! You must take the decision to walk by God's prescribed rules and then you will constantly receive help to do it more! The power or capacity to take this decision and the first step has been given to you when you believed to become a Christian.
9.Keep at the quality manual: "Thy word is a lamp unto my feet, and a light unto my path." (Psalm 119:105). God's Word is the quality manual. It's a manual of the highest standard. If you want to live by high standards of God you must be conversant with His Word because His Word is Him (John 1:1). A wise man said, "Without His Word, God has no identity". God's Word is Him and He is His Word.
You must pick up God's standards quality in His Word every day. Those I have investigated and who live by high Christian standards pick up quality principles for living from God's Word. Jesus says, "I can of mine own self do nothing:  as I hear, I judge…" (John 5:30). Even Jesus lived by high standards through the Word of the Father. 
I have used His Word to set the standards for myself.  I don't take decisions or get into anything if His Word is against it. It is my way of living; people around me know this already. A woman friend of the family understood my disposition and she always try to talk to me from God's word. She knew that this is the only way to get my attention. 
You are to study, meditate and pray the Word of God. While studying and meditating, you should always note inspired information that will help you to live a quality life. Particularly I want to advise you to read from the gospel books (Matthew, Mark, Luke and John) every month. What do I mean by this? You should ensure that no matter the part of the bible you are studying, you must always have a gospel book you are studying every month.
I have done this for many years now.  I want to read and study about the way Jesus lived by high standards when He was here on the earth so that it can also become my way of living. Therefore, if I am studying the book of Genesis or Revelation in a particular month, I will always take a break to study from a gospel book.  The book of proverbs is also a valuable book you must always study from. It was specifically written to help us live by high spiritual standards in our daily activities on this earth.
You must not go through a month without a bible book you are studying. This goes beyond the study you do during devotion or at church. This is personal bible study.
10.Keep making open Christian statements: If you want to start living by high Christian standards, you must let the people and the devils around you know 
what you stand for. We sing aloud during our morning devotions so that neighbours can know what we stand for. My social media friends know my stand in Christ. Business friends, new and old know I have taken the decisions to live by high Christian standards. 
The bible says, "Let your light so shine before men, that they may see your good works, and glorify your Father which is in heaven" (Matthew 5:16). You will be helping yourself against corruption if you heed this advice. Making your moderations open to people around you will go a long way to keep bad friends away from you. They know what you stand for already so they would be careful to drag you into their mess. 
I believe Christians who desire to live by high Christian standards in their offices should embrace this tip. Especially when you resume in a new office, you should find ways to show you are a Christian. This will help you to keep to your God during your stay in the office. You can even win friends to God before you leave!
11.Keep Setting Word-Based Standards: In my family, we have standards that we follow. These are must dos. When anyone falls short of it, he or she immediately gets corrected. We have standards set for fasting and prayer, Word study, giving to the needy, relationship with people, raising our children, reactions to God's Word and so on. We also try to improve on these standards every now and then when we get more understanding of the scripture that sets up the standard. I have seen most families who don't have these types of standards in place! They believe it is not necessary to go to the extent of organising and documenting Word – based principles to guide their daily living. I completely disagree with this!
When you write down and institutionalise these standards in your home, you are establishing a "culture" that will help you and your family to live for God every day. With the pressures outside there, you can easily pass over important details which can adversely affect your Christian comportment in the society. You should extend this to your business, ministry and even to your personal life apart from the one you set up for your family.
12.Keep talking to Him in prayer: I have observed how mentees have started speaking and acting like their mentors after many years of learning from them and sharing useful times with them. The qualities of their mentors had rubbed off on them and it has affected the way they talk and act.  
I believe when you make yourself share useful moments with God in the place of prayers, God's quality will rub off on you consistently. His high standards will gradually be your high standards. When those elders in the book of Acts saw the actions of Peter and the rest, they were sure they had been with Jesus. Even before Peter denied Jesus, his actions and comportment showed clearly that he had been mentored by Jesus. A maid saw this very clearly in Mark 14:66-67, "And as Peter was beneath in the palace, there cometh one of the maids of the high priest: And when she saw Peter warming himself, she looked upon him, and said, And thou also wast with Jesus of Nazareth". 
Gloria Copeland in one her many inspiring articles shares her thought on this topic, "As a believer, you're destined to be moulded into the image of Jesus, to grow in spirit until you look just like Him…So make yourself available to Him by praying in the spirit and worshipping and loving Him. Hang around His word and the people who love His Word and live it"
Though there are many other benefits of prayers, I believe what I have explained above is just one of them.
13.Keep your hope on Jesus' second coming: "Beloved, now we are children of God; and it has not yet been revealed what we shall be, but we know that when He is revealed, we shall be like Him, for we shall see Him as He is. And every one who has this hope in Him purifies himself, just as He is pure" (1 John 3: 2–3). Sometimes ago, I read the story of a born again Arab woman in the Middle East from one of the articles of Kenneth Copeland. This Arab woman lives in a war zone that had been torn up by violence. She faced the danger of bombs and bullets every day. This woman had to go to Israel to work in order to provide for her family because there was no job where she was.
However, this woman kept on with life living for Jesus Christ in her war-torn society and declared that she had hope because she knew that Jesus was coming back for her. 
In the passage quoted above, John, the author of the book, showed how a continuous hope in the second coming of Jesus Christ can keep Christians living for Christ despite the unfavourable circumstances around them or the moral decadence in the society where they live. He wrote, "And every man that has this hope in Him purifies himself, even as He is pure".
I also read about the account of the faith walkers in the Old Testament as documented by the writer of the book of Hebrew in chapter 11 and verse 13 – 16 "These all died in faith, not having received the promises, but having seen them afar off were assured of them … But now they desire a better, that is, a heavenly country…" Yes they kept on living for God because they desire a heavenly city whose builder and maker is the Lord.
No matter the pressure in your society you will want to live by His standards when your hope is fixed on His second coming. The Arab woman demonstrated this great attitude in an environment where death, social injustice, poverty and hunger were the wickedness she saw every day! 
This tip may just be the best motivational tonic you need to take a decision to live by High Christian standards. 
Hope you enjoyed and you have received revelations in what are the Christian standards expected of you?
Find more books by me here 
Chapter 4: Are You Rapture Compatible?
Are you sure you will be rapturable today if the trumpet of the end comes suddenly? If you are not sure, you need to settle issues with God in prayer. The greatest prayer you can say if you are not a child of God through Jesus Christ is the one I have for you in the content under The Ultimate Decision below. Please say the prayer and let me read from you. 
Thanks for going through this report; I hope it has added values to you. Living by Christian standards in our world of today is a necessity if we have to look at the wickedness, injustice and high-level immorality in the society and the fact that the coming of our Lord Jesus is around the corner. Please prayerfully use this report, share your comments with me at infobooksng@gmail.com. You should also share with others. God bless you.
Finally
I hope you have enjoyed this report. I want you to take a decision to act on the content. Wisdom is not complete without determined and calculated actions on any useful knowledge you have acquired.
I am wishing you a wonderful time in Christ JESUS. Please let me read from you. infobooksng@gmail.com 234-08034300979, 234-07066360364
Free Notification
Get notified when we release another free Bible Short Report, visit https://sesanoguntade.com/category/bible-short-reports 
Please Note This!
You are free to share this Report (or the link www.sesanoguntade.com) with your friends and also encourage them to share it with their friends. You can send it to their emails. Let this good thing go round as many people as possible. God bless you as you do so.
Chapter 5: The Ultimate Decision
"For with the heart man believes unto righteousness, and with the mouth confession is made unto salvation" (Romans 10:10)Romans 10:10
If you have not known Jesus but you have enjoyed the success principles described in this e-book and you want to give your life to Jesus so that these principles can start working in your life, you can say the following in prayer:
"Father in heaven, forgive my sinful past. I believe Jesus Christ died for my sins and His shed blood has wiped away my sins. I believe He is the Son of the Living God. I accept Him as my Lord and Savior. I want Him to begin to rule in my life as from now on. I believe I am saved. Thank you God for hearing my prayer".
Congratulations! This is going to be the greatest decision you will ever take. Congratulations once again! Now begin to enjoy Christ unlimited and good success will never elude you again. Please let me read from you about your experience or how this book has helped you. You can contact me in either of these ways:
E-mail: infobooksng@gmail.com 
Phone:+234-08034300979, +234-07066360364
###
About The Author
Sesan Oguntade is an insightful teacher of the word, bible success researcher and author of many books amongst which is the popular "Jesus and Your Success" (available free at http://www.sesanoguntade.com ). He believes that the solution to ANY problem lies in the WORD of GOD. His central message to the world is "without Jesus, you cannot succeed" (John 15:5b). He presides over Success Christian Home, headquartered in Lagos, Nigeria, a Christian organisation with the vision of raising problem solvers in the society. He is also the founder of The Success Laboratory International Seminars, a platform where pure bible principles that solve practical societal problems are taught. You can add him on facebook: http://www.facebook.com/successebooks 
http://www.facebook.com/successchristianhome. You can follow him on twitter, @SesanOguntade. He is married to Olutoke Success Oguntade and they are blessed with children.
…teaching practical success principles from the Bible
This online platform was set up to share with the whole world on a regular basis, success principles I have discovered through the help of the Holy Spirit from the Bible. On this  website, I share practical Bible success principles in these categories:
Success-Articles, Teachings About Jesus, Articles for Singles, Business Development Tips From the Bible, Bible Parenting Tips, Bible Poems, Bible Jokes and Sciences, Teacher Education, Faith Stories: (This category allows visitors to our website share their faith stories so that others can learn from it. You will be able to share how you have stood on God's word to solve a problem. This way you are adding values to other people. So go over to our website at (http://www.sesanoguntade.com/) to add your own faith story or send it in an email to infobooksng@yahoo.com . We reserve the right to publish any story we receive. More categories will be added in the future as the Lord leads. 
Free Bible Reports Page
You can also obtain some of our Bible Motivational and Inspirational books, e-books, audio and videos (Bible Short Reports) FREE of charge by filling a simple form on our website http://www.sesanoguntade.com/ . Some of the free Bible Reports that are available on our membership page are: Jesus and Your Success; The Significance of The 7th Day Rest of God; How To Overcome Worry and Anxiety;  How To Multiply Your Resources; How To Become Super -Successful; Why faith has a 'Human Face' and many more. More Reports are  added on a regular basis. You will be subscribed immediately to our weekly e-newsletter, Bible Riches! newsletter When you fill the form on this website.
You can contact us with your questions, testimonies, prayer requests and so on: With over 500 articles already posted and still going strong, a visit to this website (https://www.sesanoguntade.com/)will get you hooked forever!
Republished with permission from Blogs.crossmap.com, featuring inspiring Bible verses about prayer.