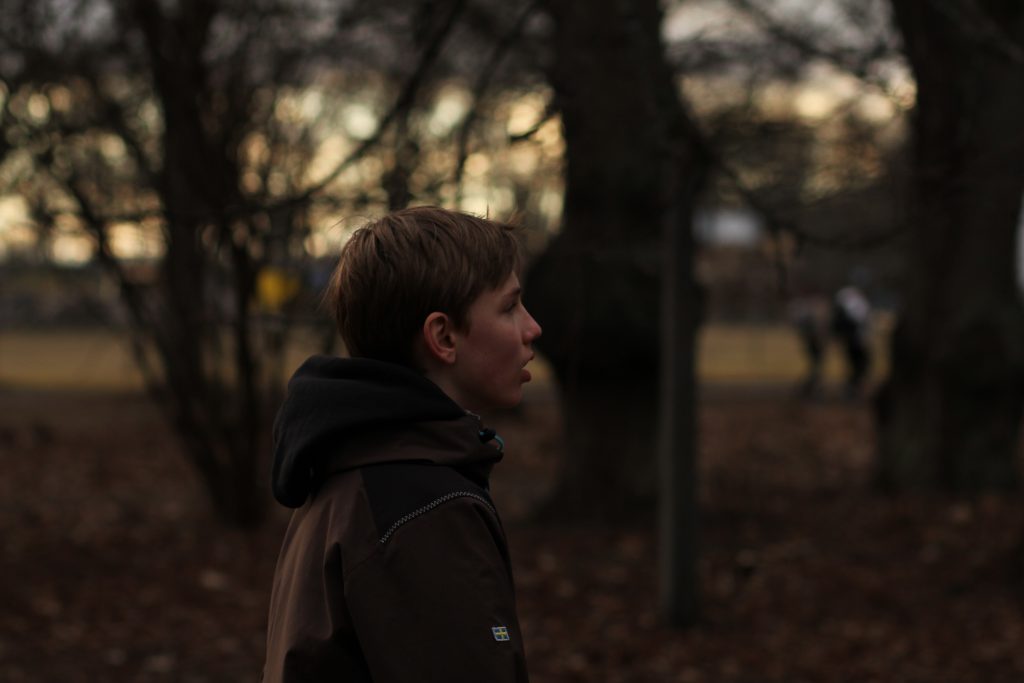 Have you ever prayed and waited for something, but after years with no change almost given up hope?
For many of us, it's a struggle to keep praying when nothing is changing. Often, the situation continues to get worse. We assume nothing is happening and we aren't sure if it's worth continuing to pray. We're tired of being disappointed.
Yet in the midst of our doubt and despair, God may be doing his deepest work.
Last Sunday, I watched Ben get baptized, a young man for whom I've prayed for years. Jeanne, his mother and my dear friend, passed away from ALS last year, still praying for her prodigal son Ben. She had no idea that within a year of her death, God would bring about a jaw-dropping miracle.  
God had been working all along in Ben's life, even when Jeanne thought all was lost.
I've written about Jeanne several times — on DesiringGod when she got her diagnosis, what she taught me about kintsugi and then right after her death.
I have vivid memories of that gut-wrenching time after Jeanne's ALS diagnosis. Memories of our small group praying for her. Of feeling helpless as her body was failing. Of crying out to God with her for Ben. It was hard and heavy and there were no easy answers.
She pleaded with her friends to keep praying for Ben and feared what her death would do in his life. He was largely absent from Jeanne's life during her last days. He'd promise to come but not show up. She assumed it was because he'd been drinking and felt embarrassed to let her see that. But Jeanne wasn't angry at Ben. What she wanted most was for Ben to know Jesus.
At times we'd simply listen as she lamented. Other times, we pleaded with God together for Ben. Sometimes we'd remind her, "We don't know the end of the story. God isn't finished yet."
Despite my words to Jeanne, to be totally honest, I'm not sure how much hope I held out. Ben had been in and out of jail as he struggled with alcohol and drug addiction and all that came with it. Periodically, he'd come back saying he wanted to be different, but there was no evidence of real change.
I'd prayed with Jeanne multiple times for Ben over the years, and it seemed to be the same cycle – years of wishing that the next thing, whether it be hitting rock bottom in jail or hearing a stirring sermon in church, would be what finally turned things around. But after so many disappointments, it was hard to keep hoping and praying.
After Jeanne's funeral, Ben almost disappeared. He started using cocaine and was increasingly distant from his family as he drifted from one thing to another. They continued to love Ben unconditionally, reaching out to connect, but it seemed like Ben was in a freefall. My own prayers for Ben were sporadic and half-hearted at best.
Ben's addictions were tightening their grip, leading him to steal from those who trusted him just to feed his habit. Ashamed of who he'd become and feeling helpless to change, Ben got face down on the floor of his room and begged God to do something in his life. When he got up, he wrote in his journal that he'd turned his life over to Christ.
The change in Ben has been nothing short of astonishing.
This is some of Ben's story from his perspective, pieced together from various entries with his permission:
"I was a disaster as a child, a hurricane of conflict, selfishness, and anger in the life of my family… I had a huge temper, I created chaos, I took most of my parents' attention and focus just to try to figure out how to control, deal, and put up with me. Wilderness camp, counselors, psychiatrists, military boarding school, you name it, they tried it. I didn't like it, and it certainly didn't take. Fast forward to being a senior in high school and the arrests, intensity, drug and alcohol use, and havoc intensified exponentially.
[My mom] would have given her life to see me find my faith and get sober. She hated me drinking and could smell it on me a mile away. She would have given her life for that in a heartbeat, and in reality she did. I still cannot see one single scenario, where I would be sober and have come to faith, without ALS being a part of our lives and her walking it out, trusting that God would use that awful disease for good. He did.
I can't put into words my emotions and the overwhelming gratitude I have for God's goodness in my life and my family. From seeing my father love my mom so well as she walked out ALS, to seeing how God has worked in our lives all along, to knowing mom is smiling down right now, seeing the full picture that even I can't see yet, and probably never will in this life – it's overwhelming, humbling, extraordinary…"
Ben kept voicemails from his mom that he'd never listened to, asking why he hadn't come to see her as he promised. He'd left the unopened voicemails on his phone, painful reminders of how he'd failed. After he gave his life to Christ, he sat on her grave and listened to them all, knowing she had fully forgiven him and was now in heaven rejoicing with him.
Ben is a different person. He exudes Jesus. Every day he writes what he's grateful for and texts it to friends and family. He's made restitution wherever he could and apologized to everyone in his life whom he has wronged. He even used inheritance money from an aunt to repay people he'd stolen from when he needed the money himself.
If anyone is in Christ, he is a new creation. The old has passed away; behold the new has come. 2 Cor 5:17
Just writing about Ben brings me to tears and strengthens my faith. His radical change can only be explained by the transforming power of the Gospel. We exchange our sin and shame for the righteousness of Christ, so we can walk in newness of life. Ben is a living testament to that reality.
I realize this isn't everyone's story. But Ben's testimony serves as a reminder that even when we think all is lost, and perhaps even given up praying, redemption may be closer than we can imagine.
So if you have not seen your child come to Christ, don't give up. Don't lose heart. The story isn't over yet. God may be making a way in the wilderness right now.
These words from Isaiah's have anchored me during dark times, reminding me that nothing is impossible with God. Perhaps they are God's words to you today:
"Remember not the former things, nor consider the things of old. Behold, I am doing a new thing; now it springs forth, do you not perceive it? I will make a way in the wilderness and rivers in the desert." Isaiah 43:18-19
Republished with permission from Blogs.crossmap.com, featuring inspiring Bible verses about When All Seems Lost: A Prodigal's Return — Vaneetha Risner.